Redesigning the Government Web Experience
GearLab and SiteCrafting collaborated to conduct a user needs assessment documenting design requirements and specifications for a newly redesigned government web experience that satisfied both citizens and government employees.
Project / Client Goals
Align user and stakeholder needs
Reduce citizen call volume by making it easier to find information
Provide data-driven design requirements for website redesign
Research Strategy & Findings
To show and document what a newly designed website could offer, we conducted a series of user research methodologies borrowed from the design philosophy of User-Centered Design.
We launched the project with a stakeholder meeting that included people from all eight departments to understand their needs, goals, and concerns. Using the KJ Method, goals were voted on to determine priority. After consolidating this feedback, we reached out to call center staff for insights into the most common complaints citizens contacted them about.
Following this research, we attended local events to talk directly with citizens about their frustrations with the government website, and hear about improvements they would like to see. These comments were then compared with stakeholder goals to pinpoint any gaps in expectations between the two groups. During this process, we discovered something important: citizens do not always understand what each governmental department is responsible for, which results in confusion about where to find the content they need. Fixing this problem became a key part of our research initiative.
Next, we conducted baseline usability testing on the existing Gresham website so we would have data to compare with our redesign efforts. We also used card sorting to understand how citizens intuitively group pieces of information. For validation, we used tree testing on the existing information architecture and on all new iterations to measure how well our changes were helping users find the desired content. Then, once the navigational structure was determined, we created wireframes of potential design solutions.
We used first click testing on these low-fidelity wireframes to understand if users were discovering and understanding our link and label terminology. After measuring remarkable improvement among users in finding content, we created high-fidelity designs that included style tiles and polished prototypes.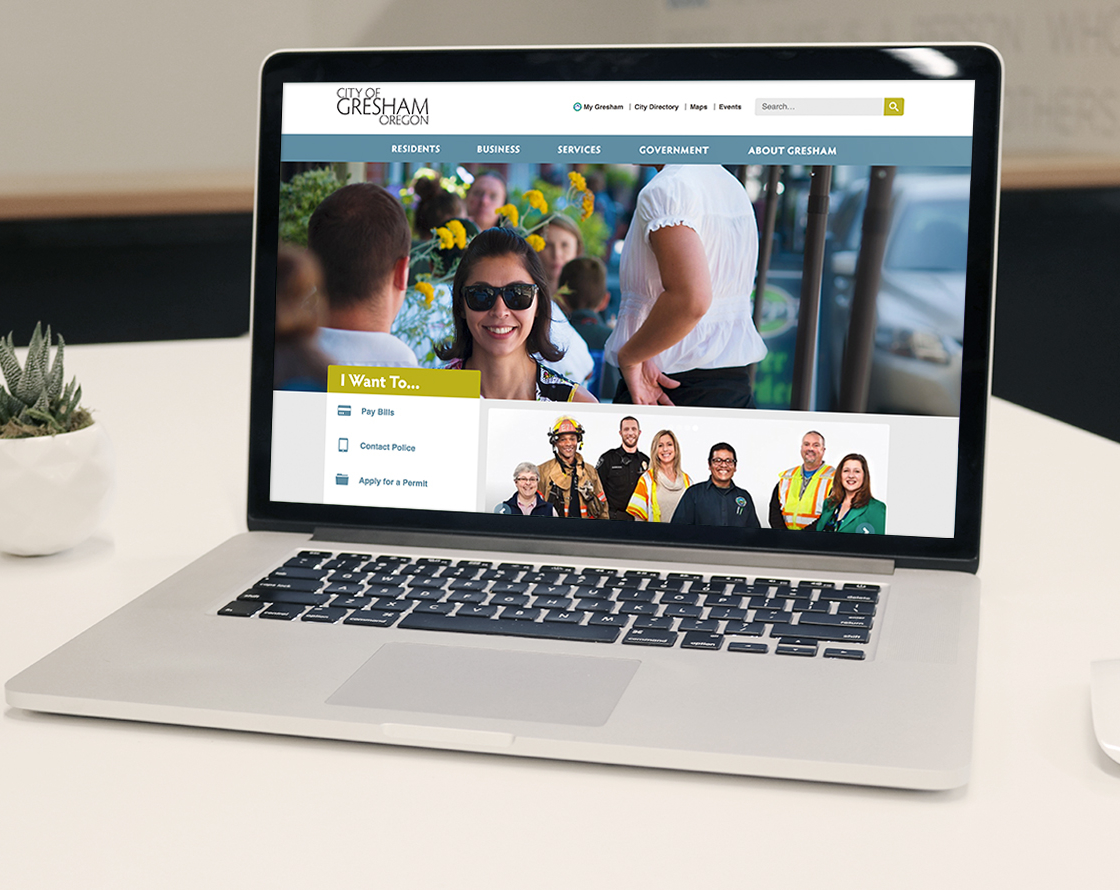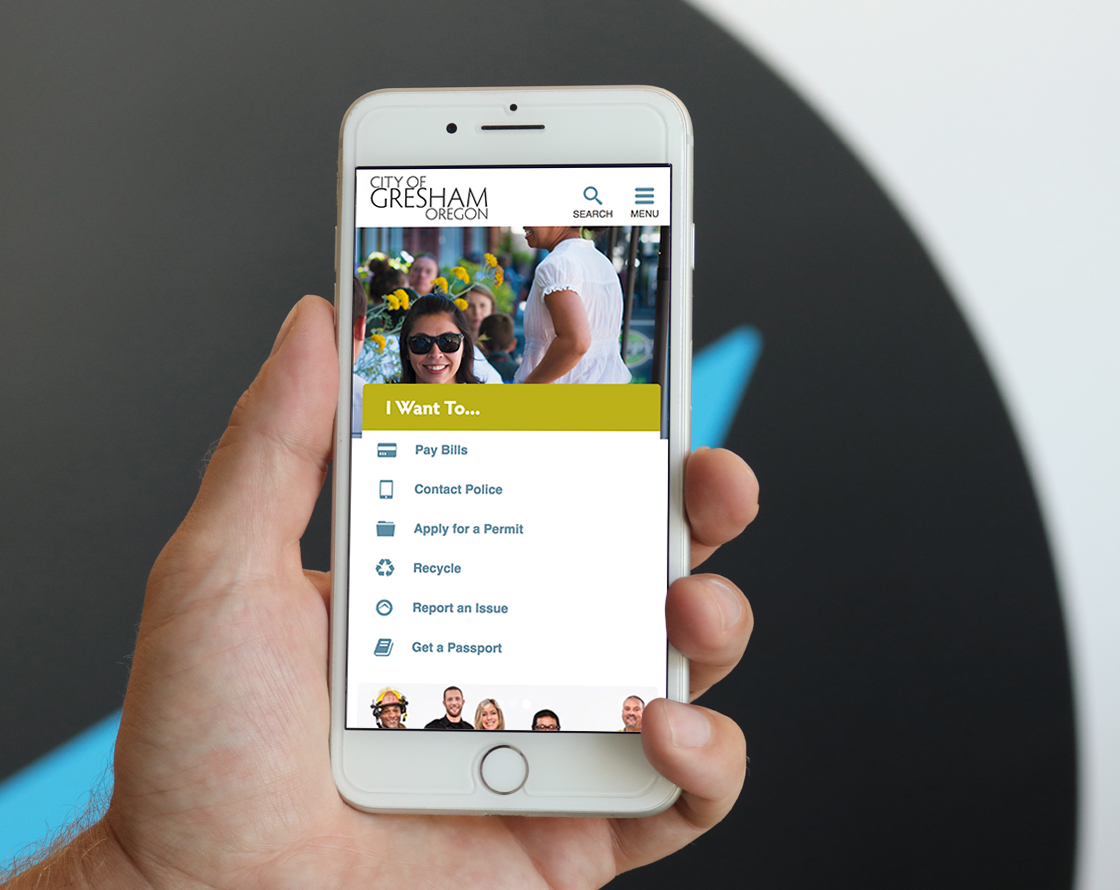 When the website development was finished, we conducted a final summative usability test and compared the results with our initial baseline data. After multiple rounds of tree testing involving eight tasks, we saw a 25.49% improvement in users' ability to locate information on the site.
After completing the project, we conducted a user needs assessment for the City of Gresham's intranet. Using results and insights from the studies mentioned above, along with other research methodology, we delivered design requirements to help the city enhance its intranet experience.
Awards
NAGW 2017 Pinnacle Award
NAGW 2017 Members' Choice Award
We're still basking in the glow of winning a national award for our website in 2017. The GearLab team was with us every step of the way, shaping our research, user experience, design and content needs to get us across the finish line.